Ever heard of "revenge spending"? You will. And it's poised to have a dramatic effect on domestic travel in the coming year. Since March of 2020, consumers have been sitting on their wallets, holding back. Sure, millions of Americans lost their jobs during the pandemic and are still suffering, but many more stayed gainfully employed, yet were unable to spend in ways they've grown accustomed to.
If you doubt it, look at the statistics for credit card repayments. Consumers posted an $89 billion reduction in credit card debt in 2020, setting new quarterly records in Q2 and Q3. Clearly, many consumers are using the pandemic to get out of debt, and there are still at least three or four months to go before restrictions are lifted. That means, when the time comes, consumers will be more financially stable and ready to start spending again—and, boy, will they ever.
Tigers in a Cage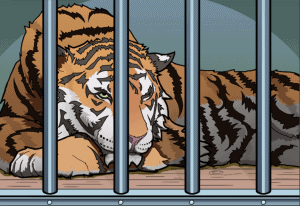 Travel is the third most popular way Americans spend their disposable incomes, behind nightlife and dining. 40% of Americans, nearly 100 million people, take at least one vacation a year, and of those, 28% take 3 or more vacations a year. That's a lot of pent up demand. Habitual travelers are like tigers in a cage now, waiting for the doors to be flung open. They're ready to start spending again, and with a vengeance.
Polls bear this out. A Longwoods International Travel Sentiment survey conducted on January 12th, 2021 found that 63% of Americans plan to travel in the next six months, and fewer than one in ten indicated they do NOT currently have travel plans for 2021. That's a whole lot of people who plan to be traveling in the next eleven months. Yet most won't even get started until May or later. 40% say they won't travel until after vaccines have been distributed. Which means that the huge pent up demand for travel will spill out over six or seven months, not eleven. And that means there are going to be a lot of cars on the roads.
Hitting the Road – in a Big Way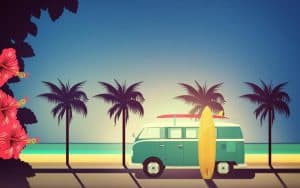 Most of the coming surge in travel is going to happen right here in the United States. International destinations are a patchwork of prohibitions and restrictions at the moment, some requiring quarantines and testing, others banning entry outright. That makes it difficult to plan ahead, and traveling to international destinations at the last minute is always risky.
The safer bet for those eager to get going is to stay home in the United States, and a lot of it is going to be behind the wheel at first. If something happens and the trip has to be cancelled, your friends at United and American, among others, are going to make you pay dearly for your haste. On the other hand, if you have to cancel a road trip, no harm, no foul.
The Coming Boom in Domestic Travel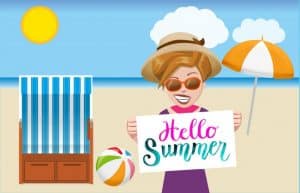 What this amounts to is a sudden spike in demand for lodging and attractions at popular U.S. destinations between June and October of 2021. Even so, at the moment there isn't a whisper about it. The US travel industry remains hunkered down, ready for the next COVID shock, running reduced staffs and doing little to prepare. It will probably be a mess at first as demand overwhelms resources. Expect crowded understaffed restaurants and harried, ill-prepared tourist draws. And expect lodging to be booked up and costly, unless you get out in front of it.
Right now, you can book rooms at very favorable rates throughout the country. That will not be the case if you wait. By late spring, you will most likely find it difficult to find good lodging in many places, and prices will have risen to reflect demand. If you are contemplating travel, you should get started sooner rather than later. Book your lodgings and lock in your price. You can always cancel, if need be.
All signs point to a coming boom in domestic travel. For ten months, anxious travelers have been locked down and held back, paying down debt, squirreling away savings and getting ready. When they are set free again, they will be ready to do some serious revenge spending. Don't get caught in the stampede. Get out in front. Take advantage of the great deals available now. Then kick back and relax. The day of your liberation is fast approaching.
Sources
Comoreanu, Alina. "Credit Card Debt Study." Wallet Hub, 8 Dec 2020. Website
"Covid-19 Travel Industry Research." U.S. Travel Association, acquired 26 January 2021, Website
"Covid-19 Travel Sentiment Study." Longwoods International, acquired 26 January 2021, Website
"U.S. Tourism and Travel Statistics 2020." Condor Ferries, acquired 26 January 2021, Website
Image Credits
Boom, jurvetson
Hello summer, Mohamed Hasan
Tiger in a cage, Micheal O'Dyer
Van and beach, Jack Moreh