Eight Great Road Trips You Can Take Right Now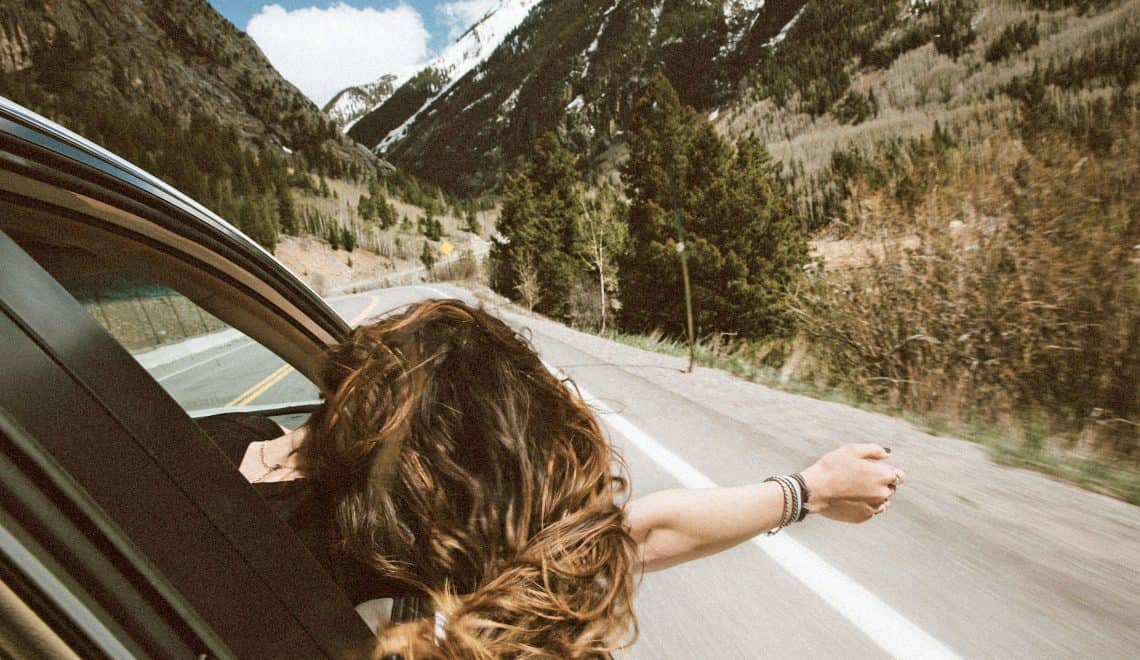 In a recent New York Times article entitled "Travel and the Art of Anticipation", psychology professor Elizabeth Dunn said, "When we begin traveling again after months of being holed up at home, we will likely experience a 'happiness reset'— the result of which may be that even modest, less costly vacations will give us extreme pleasure."
The idea is that because we have been deprived for so long, we won't need a lavish international trip to make us happy, a simple road trip will do. With that in mind, here are eight great road trips you can take now to put a smile on your face and get you primed for traveling again.
New York City
Windham Mountain Ski Area – Catskill Mountains, NY
19 Resort Drive
Windham, New York 12496
Website
2-½ hours from NYC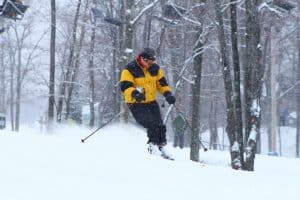 Escape the city to the snow covered forests of the Catskills and enjoy a day of downhill skiing or snowboarding. With 284 acres and 54 trails open, Windham Mountain offers 1,600 vertical feet for a variety of skill levels. Grab lunch halfway up the mountain at the Wheelhouse Mountain Lodge, sit out on the deck and enjoy the views while fueling up for another run. When the day is over, unwind by the fire at Tavern 23.
Windham Mountain requires mask wearing throughout the property, indoor lodge and dining capacity is restricted to 50%, and social distancing is encouraged. Reserve your lift tickets before you go; walk-up purchases may not be available. Also, reserve dining before heading up to the Catskills.
Los Angeles
Modern and More Bike Tours – Palm Springs, CA
1590 S Palm Canyon Dr
Palm Springs, CA 92264
Website
1 hour 45 min from Los Angeles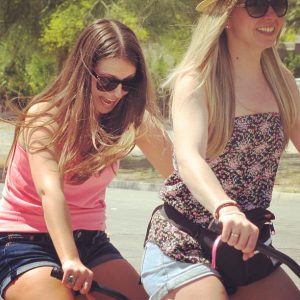 Leave the congestion and hassle of L.A. behind with a roadtrip to Palm Springs and a two hour bike tour of that unique city. Palm Springs has the largest concentration of midcentury modern residential architecture in the world. Modernism and other unique forms of architecture dot the landscape and are given depth and resonance by the many famous residents who've resided there, including Frank Sinatra, Ronald Reagan, Elvis Presley, Marilyn Monroe and many more. It's like visiting a town-sized museum, and riding a bike is the best way to see it.
Social distancing on bikes is easy, and being outdoors reduces the risk of transmission. In addition, mask wearing is encouraged. Reserve your tour before you go. You may bring your own bike or rent one when you get there.
Houston
Gruene Historic District in New Braunfels, TX
Take I-10 west to Seguin, then 46 north to Gruene
Website
2 hours 45 min from Houston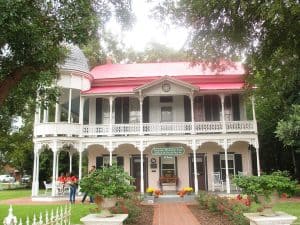 This former ghost town, which is just dripping with down home Texas style is open for business. Founded in the 1840's, thriving at the turn of the last century, and abandoned after the Great Depression, Gruene was resurrected in the 70's and 80's, and has placed a number of its buildings on the National Registry of Historic Places. It also offers a good time vibe enhanced by daily live performances at Gruene Hall, the oldest dance hall in Texas. Listen and dance at various times of the day, and then relax at The Gristmill, housed in the ruins of the former cotton gin, where Texas-style meals overlooking the Guadalupe River are the order of the day.
Face masks are required inside the buildings and tables are spaced 6 feet apart.
Chicago
Winter Sports and Spa Treatments at Eagle River Resort – Galena, IL
444 Eagle Ridge Drive
Galena, IL 61036
Website
3 hours from Chicago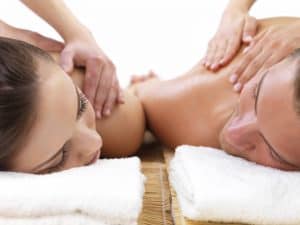 Although the annual Winter Carnival had to be curtailed due to extreme cold, there's still plenty to do at Eagle River Resort in Galena. Enjoy ice skating, cross country skiing, or sledding at the resort's Nordic Center, and then follow it up with a dip in the resort's heated indoor pool. Or perhaps you might enjoy a couple's soak in a luxurious hot tub for two followed by a romantic couple's massage at the spa. Nearby are plenty of dining options in Galena's historic downtown, a nice respite from Chicago's lingering winter blues, and all within a 3 hour drive from downtown.
Masking requirements, social distancing and capacity limits are in force throughout the resort. Call ahead to make your reservations.
San Francisco
Whale Watching and Horesback Riding Near Carmel-by-the-Sea
Take I-280 south to Rt 85 to Rt 17 and Hwy 1
Website for Whale Watching
Website for Horseback Riding
2 hours from San Francisco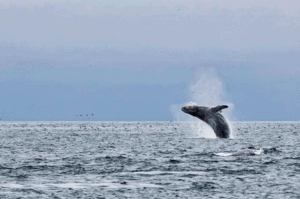 It's whale watching season at Point Lobos State Natural Reserve near Carmel-by-the-Sea. Catch gray whales, blue whales and orcas frolicking in their winter retreat off the coast. The best vantage point is from outside the Whaler's Museum in the park. The museum is closed, but the park's trails are open. Face coverings are required and social distancing is encouraged.
After a morning spent hiking and watching the whales, enjoy a horseback ride near historic Pebble Beach. The 75 minute guided trail ride follows a scenic trail that winds through the Del Monte Forest and over the gently rolling sand dunes before crossing historic 17 -Mile Drive to the beach.  Social distancing and mask wearing are required.
Atlanta
Sloss Furnaces National Historic Landmark in Birmingham, AL
20 32nd Street North
Birmingham, AL 35222
Website
2 hours 15 minutes from Atlanta
One of the least likely yet most interesting historic sites in the country, Sloss Furnaces is a 140-year-old pig iron blast furnace that now serves as an interpretive museum, concert venue and metal arts education center. Take a guided tour and learn about the furnaces' fascinating past, it's role in Jim Crow era debt servitude, and its unique place in twentieth-century American industrial dominance.
Winter tours are by appointment only, so arrange your visit at the website before you go. Mask wearing and social distancing are strictly enforced.
Denver
Emerald Lake Private Snowshoe Tour of Rocky Mountain National Park in Estes Park, CO
2050 Big Thompson Ave
Estes Park, CO 80517
Website for tour
Website for gathering spot
1-½ hours from Denver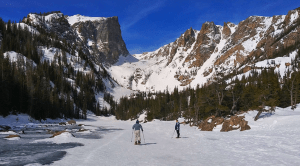 Strap on snowshoes and step out on this 4-5 hour guided tour of Rocky Mountain National Park. Ascend through a subalpine winter forest to stunning Emerald Lake and gaze across at the massive cliff face of Hallett Peak. Stop for a warm drink and a snack, and then trek back the way you came. This is a total of 3.5 miles out-and-back with a difficulty level of 2-out-of-5, so it's suitable for the whole family.
Social distancing and mask wearing are encouraged.
Miami
Theater of the Sea in Islamorada, FL
84721 Overseas Hwy (Mile Marker 84.5)
Islamorada, FL 33036
Website
2 hours from Miami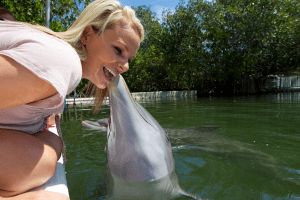 Swim with the dolphins and see a wide variety of sea creatures, from sea lions to stingrays, sharks and more. Basically a marine zoo, Theater of the Sea provides a day's worth of unique entertainment for the whole family amidst lush tropical gardens and winding lagoons. Watch a live animal show, take a bottomless boat ride or wander the grounds observing the animals in their natural habitats.
Social distancing and masking are encouraged. Masks are required inside buildings.
Image credits
Joy ride, Averie Woodard
Skiing in the Catskills, Rhys A
Bicycling in Palm Srings, Rondo Estrello
Gruene, TX, Billy Hathorn
Couples massage,  Collin Parker Follow
Sloss Furnaces, DXR
Snowshoeing in Rocky Mountains, Wildandtrekking.com
Swimming with the Dolphins, Theater of the Sea