Plain and Simple Poetry: A Visit to Nashville, TN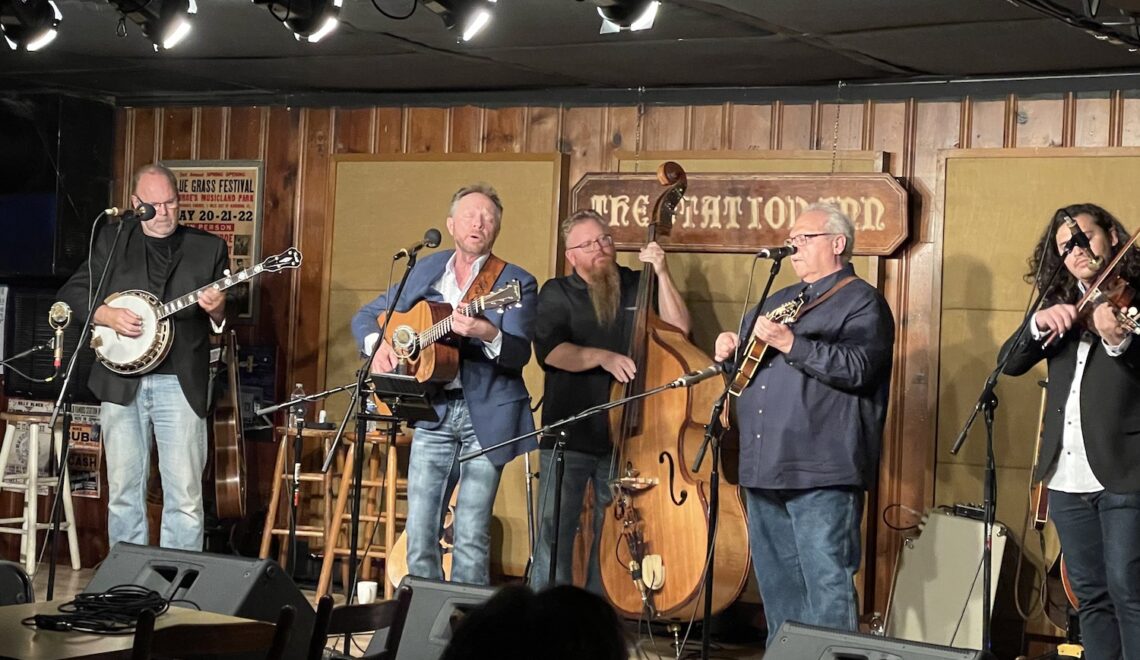 Andrew Jackson was a tough customer. At the age of fourteen, while acting as a courier for the American forces in the Revolutionary War, he was captured by the red coats. When a British officer tried to make him polish his boots, Jackson refused, whereupon the officer slashed him repeatedly with his sword, leaving him scarred for life. But Jackson never polished the man's boots.
Jackson's stubborn tenacity earned him the nickname of "Old Hickory", and it was a trait he brought with him when he moved to Nashville at the age of twenty-one in 1788. In those days Nashville was a fledgling riverside town, a scattering of cabins along the Cumberland River with a stubborn tenacity all its own. Founded just nine years earlier in 1789, Nashville was destined to become one of America's great cities.
The Hermitage
In Nashville, Jackson thrived. He became Tennessee's first U.S. Representative when Tennessee achieved statehood in 1796. A year later he became a senator. Two years after that he became a Supreme Court justice. It seemed the combination of Andrew Jackson and Nashville could accomplish anything.
In the War of 1812 Jackson rose to the rank of Brigadier General and commanded at the Battle of New Orleans, the most famous American victory of the war. Then he became an Indian fighter, confronting the Seminoles in Florida, who were backed by the Spanish. Jackson defeated the Seminoles and treated harshly with the Spanish. So humiliated were the Spanish by their treatment at the hands of Jackson they decided Florida wasn't worth it, and sold it to the United States in 1819. Jackson served as the territorial governor of Florida for a couple of years before returning to Nashville to run for the presidency.
After his eight year tenure as America's seventh president, Andrew Jackson retired to his home near Nashville, a place he called The Hermitage. Today, no visit to Nashville is complete without a visit to Jackson's home where you can learn about this maverick and consequential figure. The house is a two-story neo-classical mansion fronted by a portico supported by Corinthian columns. It sits on 1,000 acres of rolling Tennessee farmland. It is a quiet, bucolic place, the antithesis of the man who built it. Jackson died there in 1845.
The Steamboat Man
The same year Jackson died, a four-year-old boy stood on the banks of the Cumberland River and decided he wanted to follow in his father's footsteps and become a riverboat captain. His name was Tom Ryman, and in due course he achieved his ambition. But he didn't stop there. Like Andrew Jackson, Ryman was a go-getter.
After the Civil War, he bought his first steamer, then he expanded, eventually buying a fleet of steamboats until by 1885 he was the most successful steamboat man on the Cumberland River.
Ryman also bought a riverfront saloon. He was no stranger to the rowdy, hard drinking clientele that frequented the place. Ironically, it was his association with such men that brought him to the next phase of his life and produced the venue with which his name would be associated forever.
In 1885 at the age of forty the wealthy Ryman attended an outdoor tent revival with the intention of heckling the pastor, but something else happened instead. Ryman was so impressed he got religion. He became a devout Christian and vowed to build a permanent building for the pastor and his followers. The tabernacle he constructed in Nashville held its first service in 1890. When Ryman died in 1904, they named it after him, the Ryman Auditorium.
The Opry
In the 1920's the Ryman Auditorium became an entertainment venue. It hosted a variety of big name acts, including Will Rogers, W.C. Fields and Harry Houdini. Then in the 1930's it became a showcase for a bright new sound emerging out of the mountains of eastern Tennessee, a sound built around banjos, guitars and fiddles, a sound with homespun vibe. It was plain and simple poetry performed by the likes of Gid Tanner and the Skillet Lickers, and Jimmie Rodgers the Singing Brakeman. In the 1940's the Ryman expanded its slate of country music offerings, welcoming Bill Monroe & His Bluegrass Boys, Roy Acuff and Hank Williams, and in 1943 it became the permanent home of the Grand Ole Opry.
The Grand Ole Opry was a radio show that broadcasted on WSM in Nashville. It's powerful signal reached thirty states in the South and Midwest. Founded in 1925, the show bounced around from place to place before landing at the Ryman Auditorium where it remained for thirty years. During its heyday it introduced a Who's Who of country music stars from The Carter Sisters and Johnny Cash to Patsy Cline and Flatt & Scruggs, and in the course of things established Nashville as the epicenter of country music.
Today Nashville's contributions to the genre are enshrined at the Country Music Hall of Fame, a 130,000 square foot museum dedicated to the history and achievements of Country Music. With two-to-three hours, you can explore the collection, which includes exhibits on everyone from Maybelle Carter and Bob Wills to Toby Keith and Taylor Swift. It's well worth a visit to get the flavor of Nashville, a flavor that can be enhanced by attending a live music venue like the Ryman or the Station Inn, ground zero for bluegrass music in America.
Getting a Taste of Nashville
Established in 1974, the Station Inn is evocative of Nashville as it was in the mid-twentieth century, down-to-earth, unpretentious, yet secure in its talents and abilities. Housed in a small stone building, and seating less than a hundred, the Station Inn allows you to get up close and personal with some of the best bluegrass acts performing today. A $20 cover charge, payable only in cash, gets you in the door. There are no reserved seats and you cannot purchase tickets ahead of time. But if you want to get a taste of genuine bluegrass music, the Station Inn can't be beat.
Speaking of getting a taste, dining out in Nashville wouldn't be complete without authentic Nashville specialties like pulled pork, cherry wood smoked ribs and Nashville hot chicken. You can find the first two at Puckett's Grocery and Restaurant. Starting out as a grocery store in the 1950's, Puckett's evolved into a chain of six Tennessee eateries that focus on down home comfort food. For irresistible hot chicken Hattie B's is the place to go. Hands down the locals' favorite, Hattie B's usually has long lines and even longer waits, but it's worth it for a taste of this authentic Nashville treat.
Two Sides of a Coin
There are two sides to Nashville these days. One expresses the energy that thrums through the city, the tenth fastest growing metro in the United States. You can see this on lower Broadway after nine o'clock at night. Here you'll find party central, a grinding, bumping rave along a four block stretch of two story bars with open windows and blaring music. Like a permanent spring break, Lower Broadway rivals Bourbon Street for its youthful, raucous vibe. Adding to the bedlam, party buses prowl the streets, filled with hip-swiveling co-eds, indulging Nashville's reputation as the bachelorette party capital of the world.
On the other side of the coin is Cheekwood Estate and Gardens, a calm, tranquil retreat for those who prefer a more placid setting. Once the grounds of the Cheekwood Mansion, the home of the Cheek family, founders of Maxwell House Coffee, the fifty-five acre botanical gardens feature a plethora of plants and flowers amidst fountains, streams and ponds. The mansion is a 30,000 square foot Georgian-style beauty with original furnishings on the ground floor and a world class art museum on the second. As an antidote to a night spent partying downtown, Cheekwood is the perfect tonic.
A Visit to Nashville, TN
Nashville has something for everyone. Music, art, food and culture. Country twang and a big city vibe. It pulses with energy and vigor. Like a young Andrew Jackson, it knows what it wants and has the stubborn tenacity to get it. There's a lot going on in Nashville, but it's not complicated. As was once said of country music, It's just plain and simple poetry. But there's a lot going on between the lines.
Check it out
Andrew Jackson's Hermitage
4580 Rachel's Lane
Nashville, TN
Website
Ryman Auditorium
116 Fifth Avenue North
Nashville, TN
Website
Country Music Hall of Fame
222 Fifth Avenue South
Nashville, TN
Website
The Station Inn
402 12th Avenue South
Nashville, TN
Website
Puckett's Grocery & Restaurant
500 Church St
Nashville, TN
Website
Hattie B's
112 19th Avenue South
Nashville, TN
Website
Cheekwood Estate & Gardens
1200 Forrest Park Drive
Nashville, TN
Website
Previous Stop on the Odyssey:  West Quincy, MO
Next Stop on the Odyssey: Mt Airy, NC

My American Odyssey Route Map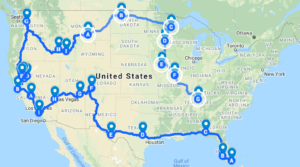 Sources
Image credits
All images by Malcolm Logan, except…
Young Andrew Jackson, National Portrait Gallery
Ryman Auditorium, Daniel Schwen CC BY-SA 4.0
Dolly Parton at the Grand Ole Opry, Public Domain